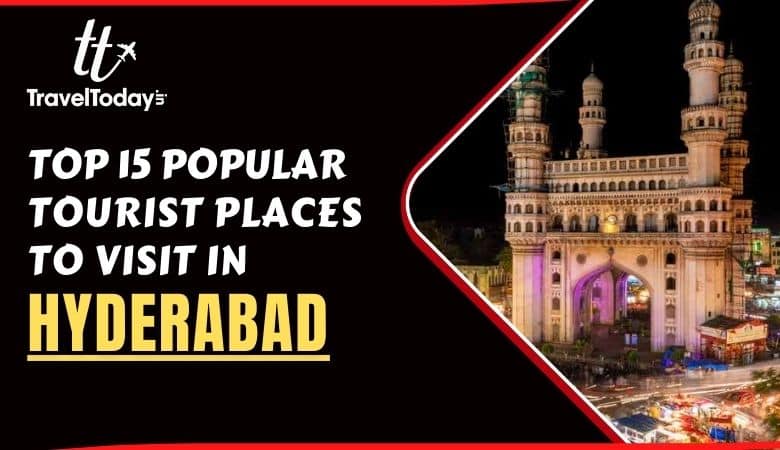 Hyderabad is known as the "Pearl City" because it has a unique mix of old and new that makes everyone who visits fall in love with it. Hyderabad is a big city with a 400-year history that promises everyone a new and unique experience. Many tourists want to know the best places to visit in Hyderabad with their friends, work colleagues, kids, and families. Everyone who comes to this city will find at least one thing that interests them.
Most Popular Tourist Places to Visit in Hyderabad
To help you make the most of your stay in Hyderabad, Travel Today has compiled a list of the top 15 tourist places to visit in Hyderabad that you should not miss.
1. Charminar
Hyderabad, the capital of Telangana, is a famous tourist destination because it has many things to see and do that people enjoy. The Old City is where Hyderabad's famous Charminar is located, which is one of the top tourist attractions in Hyderabad. This square-shaped building, which is 56 m tall and 30 m wide, was built in 1591 as a tribute by Sultan Mohammed Quli Qutb Shah to his wife, Bhagmati.
Charminar is also called the "Arc de Triomphe of the East." It has four towers at each corner. Each side has a four-story minaret that is 48.7 meters tall. On the top floor of Charminar, there is also a small mosque. There are 45 places to pray that people still go to, especially on Fridays. Evening lighting is beautiful and makes for a sight worth seeing.
Recommended Visit Time: 45 Minutes
Timings: 9:30 AM-5.30 PM
2. Golconda Fort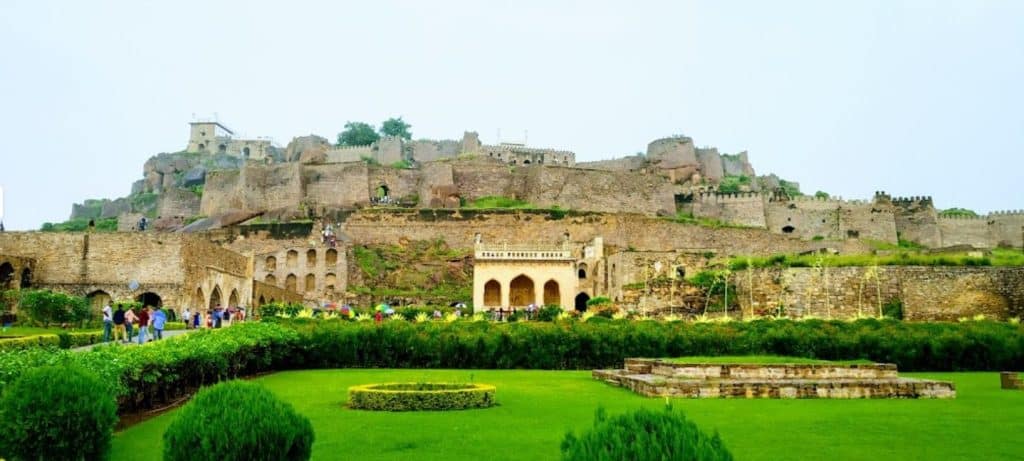 The Hyderabad Golconda Fort is a work of art and one of the best places to visit in Hyderabad. It is only 11 km from the city and is well-connected to the rest of the city. The Qutub Shahi Kings built this impressive fort. It has eight gates and 87 bastions. It has a beautiful structure with walls up to 15 to 18 feet high and a perimeter close to 11 km. When you go to the fort, you can't miss the light and sound show in English, Hindi, and Telugu, with voiceovers by Bollywood star Amitabh Bachchan. Please note that you can't bring camera tripods inside.
Recommended Visit Time: 2 Hours
Timings: 9:30 AM-5.30 PM
3. Ramoji Film City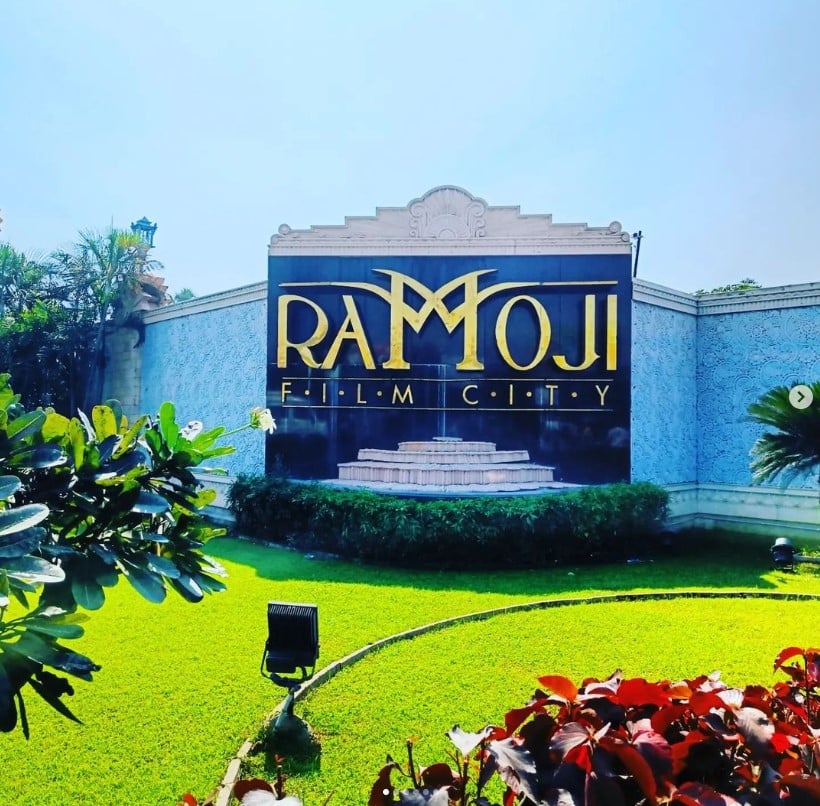 Since 1991, people from all over the country have been coming to Ramoji Film City. It is one of the most popular and the biggest film studios in the world and can fit almost 50 film units simultaneously. The Guinness Book of World Records also has a record for it. It is about 30 km from Hyderabad and has a size of 2500 acres. It is an excellent place to begin and finish making a movie because it has great architecture and technical facilities.
Recommended Visit Time: 4 Hours
Timings: 9:30 AM-5.30 PM
4. Birla Mandir
The beautiful Birla Mandir is on a 280-foot-high hilltop in Kalapahad and is a popular tourist attraction in Hyderabad. Birla temples were built in different parts of the country. They were named after the industrialist Birlas. It is reported that it required close to 2000 tonnes of white stones, which were brought in from Rajasthan, to build this beautiful temple, which was built in 1976. It has derived its architecture from combining three well-known architectural designs, including South Indian Architecture, Utkal temple Architecture, and Rajasthani Architecture.
Recommended Visit Time: 45 Minutes
Timings: 7:00 AM – 12:00 PM & 3:00 PM – 9:00 PM
5. Hussain Sagar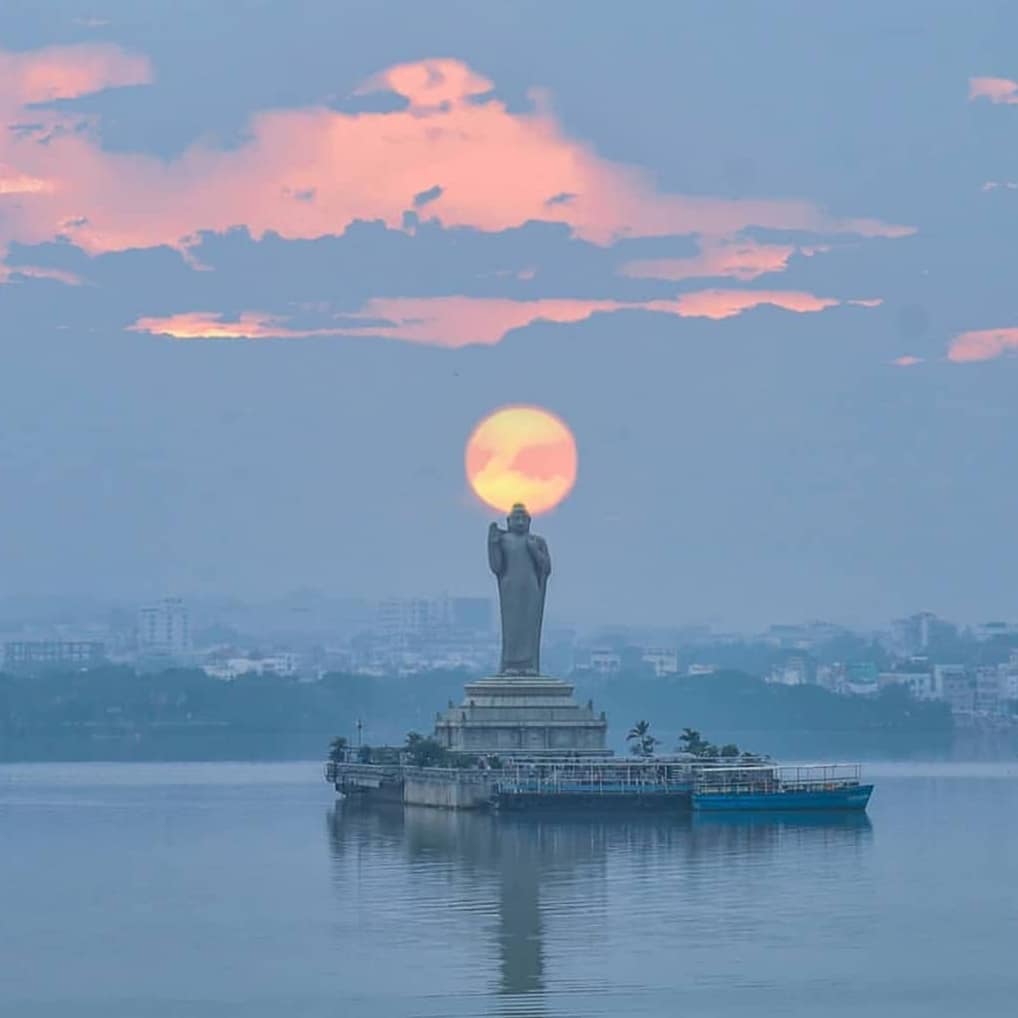 The largest artificial lake in Asia, Hussain Sagar Lake, connects the twin cities. Under the reign of Ibrahim Quli Qutub Shah in 1562 AD, excavations began, and the site was later named after Hussain Shah Wali. In the middle of the lake is a 16-meter-tall, 350-ton statue of the Lord Buddha made of white granite. It's the main thing to see.
The way this area is lit is mesmerizing and one of the best places to visit in Hyderabad. A boat takes people to and from the monument regularly. There are many things to do here, like speed and power boating, water skiing, parasailing, and going on a cruise. The 48-seat launch serves food and is an excellent place for a casual get-together.
Recommended Visit Time: 45 Minutes
Timings: 8:00 AM – 10:00 PM
6. Chowmahalla Palace
Chowmahalla Palace, which means "four palaces" in Urdu, was built in the 18th century by the fifth Nizam, Afzar-ud-Daulah, and finished by Asaf Jav V in 1869. The palace used to cover 45 acres of land, but now it only covers 12. The palace has two courtyards: the northern courtyard and the southern courtyard.
The four palaces in the southern courtyard are the Afzal Mahal, the Tahniyat Mahal, the Mahtab Mahal, and the Aftab Mahal. The largest of these is the Aftab Mahal, which has two floors. Khilwat Mubarak, which is the palace's heart, the Clock Tower, the Council Hall, and the Roshan Bungalow are also worth seeing.
Recommended Visit Time: 2 Hours
Timings: 10:00 AM – 5:00 PM
7. Jala Vihar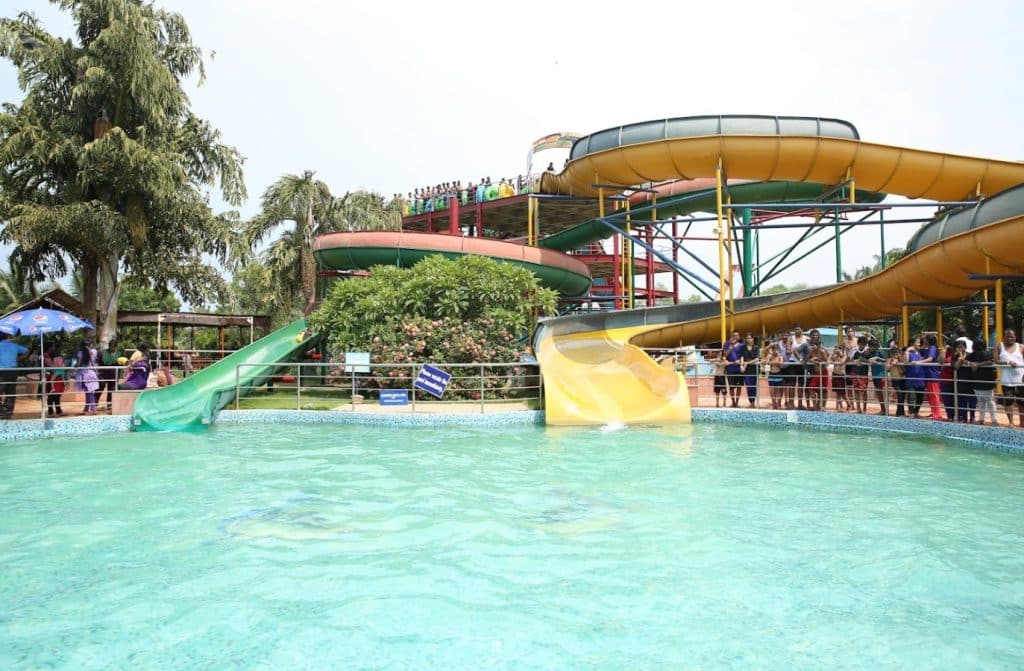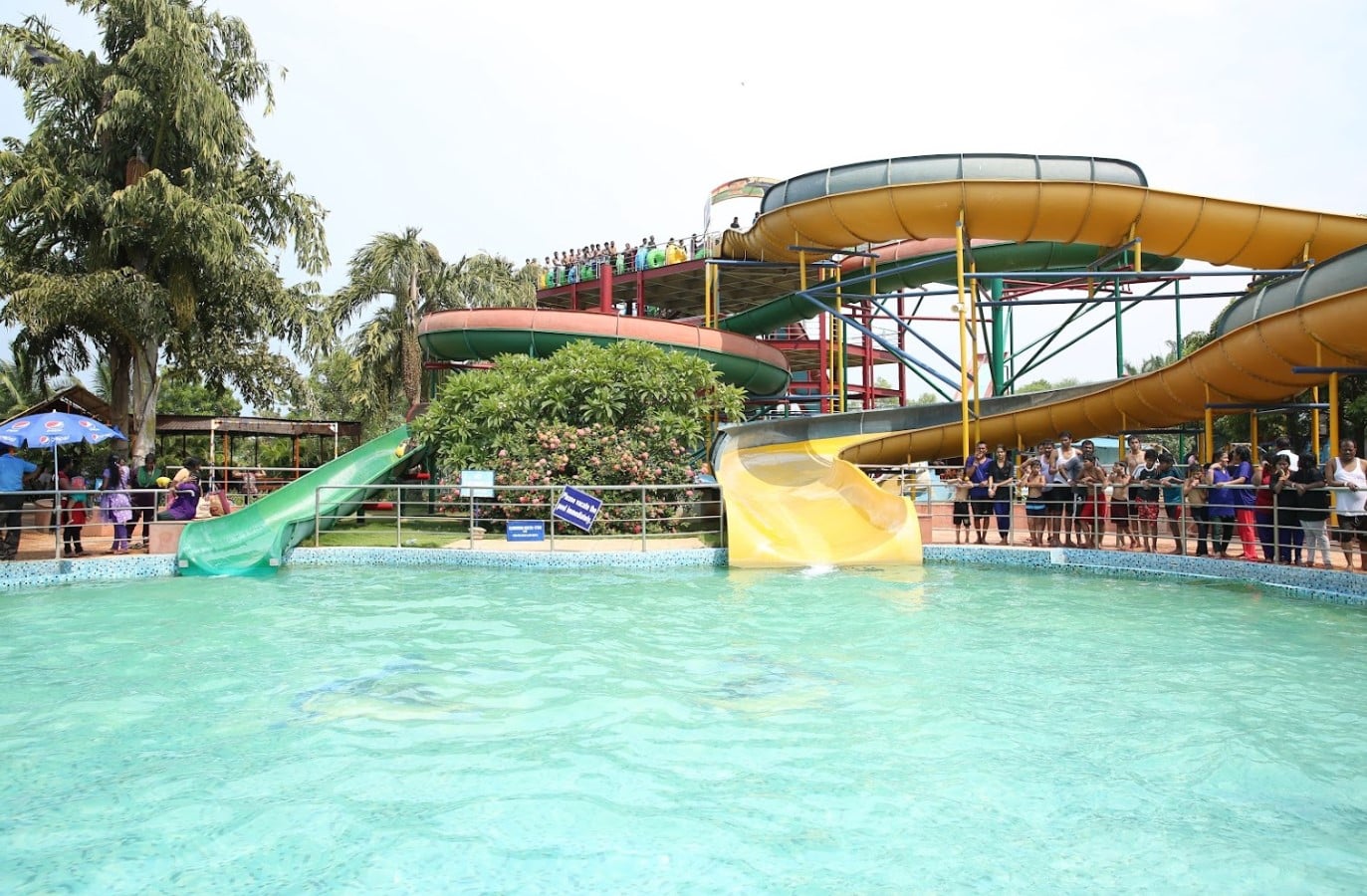 Jala Vihar, located on Necklace Road, is a popular spot among the Hyderabad tourist places for families looking to spend a fun-filled vacation. Water rides, rain dance and other attractions, including the river ride, family slide, float slide, tilt bucket, pendulum, mushroom umbrella, mini aqua trailers, etc., provide hours of entertainment for guests of all ages. However, water activities are only the beginning; the family may also try out the super jet, mini train, electric bike& vehicles, mini coarsely, air hockey, water shooter, bungee trampoline, etc.
Recommended Visit Time: 2 Hours
Timings: 11:00 AM – 7:00 PM
8. Lumbini Park
The Hyderabad Urban Development Authority built Lumbini Park in 1994. It was named after the place where the Buddha was born. It is very close to Hussain Sagar Lake, which is one of the best places to visit in Hyderabad. One of the best things about the park is the giant clock at the entrance, which is made of many beautiful flowering plants. The musical fountain and the laser show, which will make people feel calm, are two more things that bring them here.
Recommended Visit Time: 1 Hour
Timings: 9:00 AM – 9:00 PM
9. Laad Bazaar
Laad Bazaar is one of the oldest and best Hyderabad tourist places, located right next to Charminar. People say that this market was just as busy when the Qutub Shahis and the Nizams ruled. The name "Laad Bazaar" comes from the word "Laad," which means "lacquer."
This market has a long and fascinating history and there are so many different kinds of bangles in this market, and lacquer is one of the primary materials used to make them. You can get everything here, from traditional goods to clothes to zarri and embroidery work to pearls and semiprecious jewelry.
Recommended Visit Time: 1 Hour
Timings: 11:00 AM – 11:00 PM
10. Necklace Road
The Necklace Road in Hyderabad is one of the most popular sightseeing places in the city. It's three kilometers long and takes the form of a necklace. It links the three main sections and is said to have been inspired by Mumbai's Queen's Necklace. In the style of a necklace, this route stretches from NTR Gardens and Lumbini Parks to Sanjeevaiah Park. This area is next to Hussain Sagar Lake and is home to many exciting activities.
Along with seeing the lighting show at the Buddha statue, boating is one of the most popular things to do there. In addition, a wide variety of food vendors can be found in this area, a favorite gathering spot for locals.
Recommended Visit Time: 1 Hour
Timings: 8:00 AM – 10:30 PM
11. NTR Gardens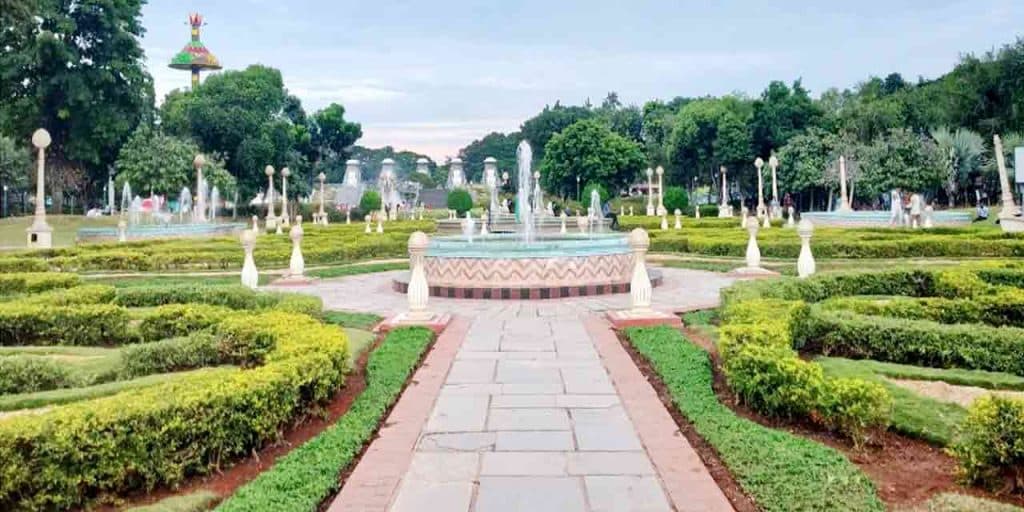 The mesmerizing NTR Gardens were created in honor of the late Shri N T Rama Rao, covering an area of 36 acres. In addition to its verdant scenery, visitors to this park may enjoy various activities, such as boating and exploring the machan tree. More than enough room to play can be found here, which is excellent news for parents with young children. There are plenty of places to dine, from cafés to restaurants to fast food restaurants. In addition, many people come to the park to ride the miniature train.
Recommended Visit Time: 1 Hour
Timings: 2:30 PM – 8:30 PM
12. Salar Jung Museum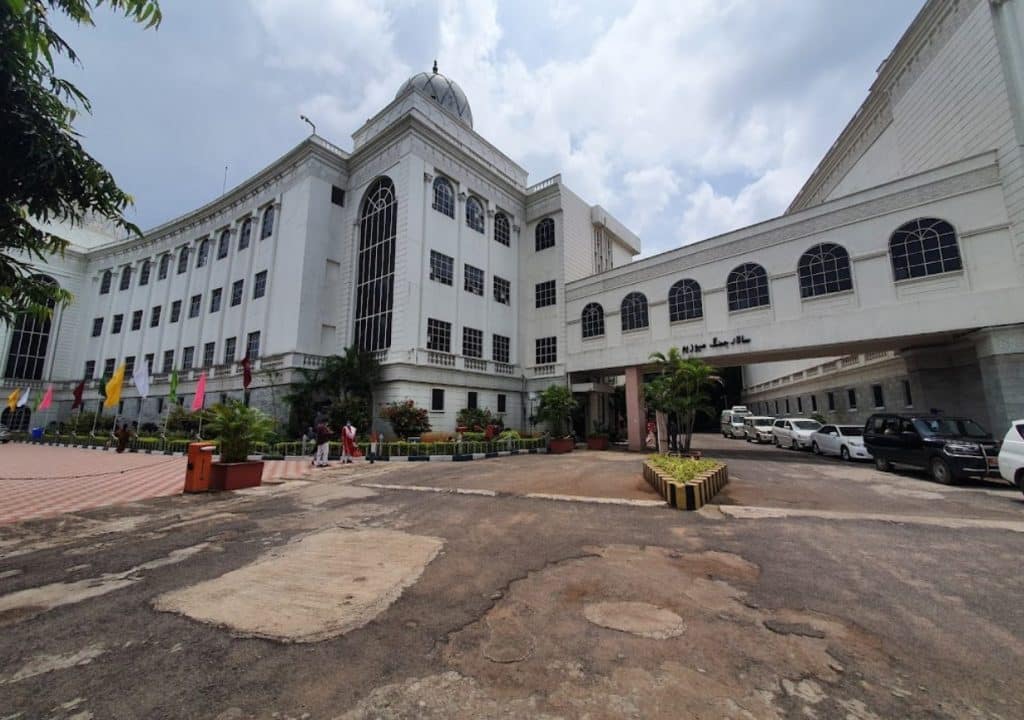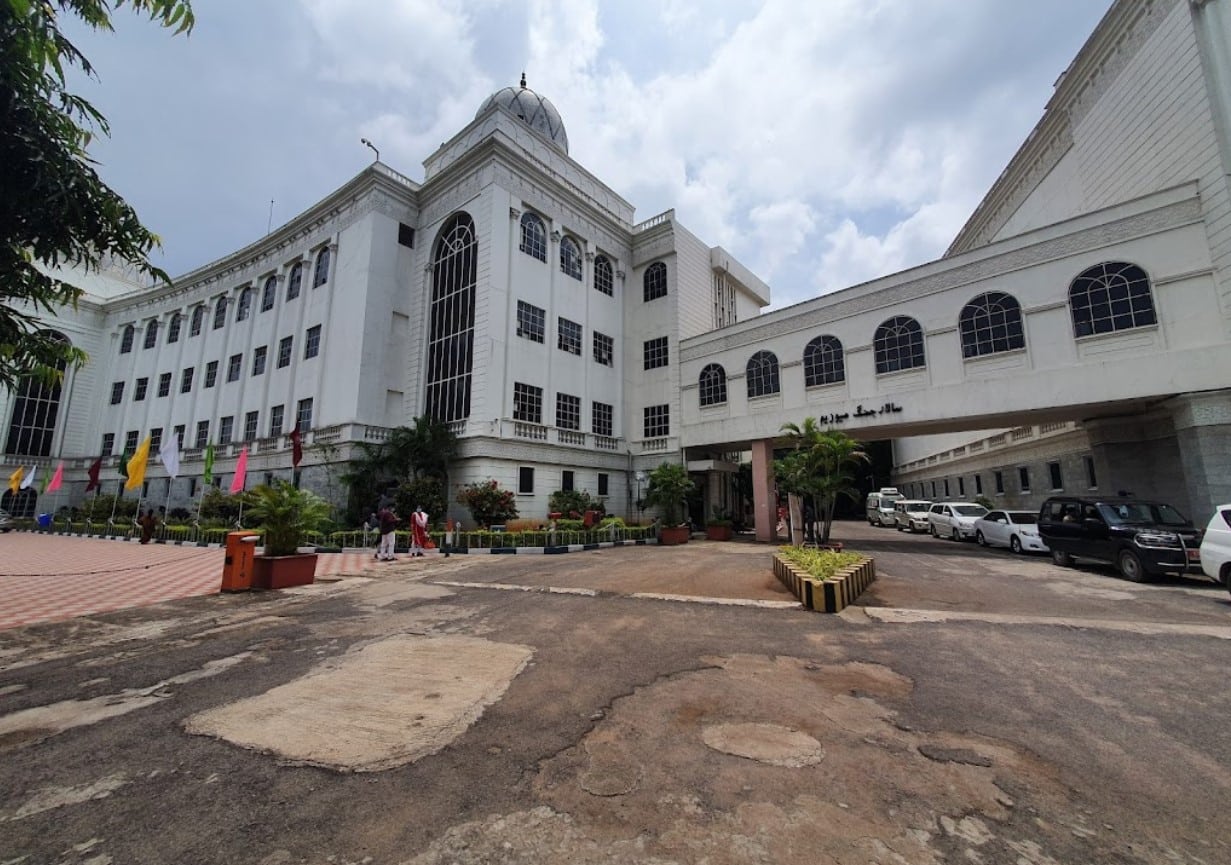 The Salar Jung Museum, one of Hyderabad's historical attractions, is situated on the banks of the Musi River. Its vast collections, which include 43,000 works of art, 9,000 manuscripts, and 47,000 volumes of printed literature, have earned it a reputation as one of the world's most significant collections. Thirty-eight galleries are spread throughout the museum's two floors, with 20 on the ground level and 18 on the upper level. It opened to the public for the first time in 1951 and has been in its current structure since 1968.
Recommended Visit Time: 2 Hours
Timings: 10:00 AM – 5:00 PM (Friday Closed)
13. Birla Planetarium
In 1985, the late Sri N.T. Rama Rao inaugurated the Birla planetarium, which has a dome shape and is in the center of Hyderabad city at Naubat Pahad. It has four parts: the Interactive Science Center, the Window on Science, the Archaeology Center, and the Nirmala Birla Art Gallery and Dinosaurium. It gives visitors a unique chance to learn about things they don't know. "Sky show," done every day, is one of the most exciting things about it.
Recommended Visit Time: 2 Hours
Timings: 11:30 AM – 8:00 PM
14. Gandipet Lake
Gandipet Lake, a reservoir for the two cities, spans 46 kilometers. Hyderabad Nizam Mir Osman Ali Khan built it to keep the cities from getting flooded. It was built in 1920 and is still standing today. The mesmerizing view is one of the most appealing things about it. People often come here to enjoy the beauty of nature. From here, watching sunrises and sunsets is a memorable experience and one of the best places to visit in Hyderabad.
Nearby is also the Sagar Mahal, a guest house run by Andhra Pradesh Tourism.
Recommended Visit Time: 30 Minutes
Timings: 9:30 AM – 5:00 PM
15. KBR National Park
The KBR National Park in Hyderabad is one of the city's most popular parks. It is also one of the best tourist places to visit in Hyderabad. It has a lot of different kinds of plants and animals and a lot of greenery, so visitors can spend some time relaxing there. This kbr park has more than 100 types of birds, 20 types of reptiles, and 15 types of butterflies. Take a walk through the park to see its natural beauty. People also go there to sit and enjoy the beautiful plants.
Recommended Visit Time: 1 Hour
Timings: 5:00 AM – 10:00 AM & 4:30 PM – 6:30 PM
Conclusion
Hyderabad is a city everyone should see at least once in their lives. Honestly, you won't believe how quickly you can absorb all the city offers. You and your family will never forget your time in this city because of its magnificent landmarks, impressive art and architecture, fascinating culture, exquisite jewelry, and delectable cuisine.