Best Pure Vegetarian Restaurants are in high demand worldwide, and Hyderabad is no exception. The "City of Nizams" has a deep affection for meat-based dishes, but if you think that finding a vegetarian restaurant in Hyderabad is like looking for a "needle in a haystack," I'm sorry to be the one to break the news to you. The city's vegetarian cuisine is as impressive as its historical landmarks and bustling bazaars.
Hyderabad's Pure Vegetarian Restaurants
In Hyderabad, the vegetarian restaurants that only serve vegetarian food have tasty dishes from around the world. From Indian to Asian to Continental food, these vegetarian restaurants have set a new standard with their friendly atmosphere, quick service, and delicious food. Some of the best places to eat in Hyderabad these days are vegetarian restaurants.
There was a time when vegetarian food was thought to be boring. Still, vegetarian restaurants in Hyderabad are developing new ways to make traditional and modern dishes. Here are our top choices for the best vegetarian restaurants in Hyderabad:
1. Jalpaan
People in Hyderabad can't get enough of this restaurant in Begumpet; it's become their favorite spot in the city. It has become one of the town's most sought-after best vegetarian restaurants since it provides the following:
Delectable classic Indian meals.
A broad selection of Chinese and Continental dishes.
A few creative Indian recipes.
The restaurant is entirely vegetarian.
Some of the best things about Jalpaan are the place's fancy furnishings and broad vegetarian cuisine. This posh eatery features an extensive a la carte menu and a lavish supper and lunch buffet. The best vegetarian buffet at Jalpaan is some of the best in Hyderabad. You can't leave Jalpaan without satisfying your sweet tooth with one of the many exquisite paan flavours.
Litchi Ki Tehri, Zafrani Panner, Raj Kachori, Tomato Shorba, and Paan Mousse are a few of Jalpaan's most popular dishes.
Location: Oasis Centre, No. 6-3-1112 4th floor, Somajiguda, Hyderabad, 500082
Timings: 12 PM to 3:30 PM and 7 PM to 11 PM
TravelToday Ratings: 4.9/5
2. Bikanervala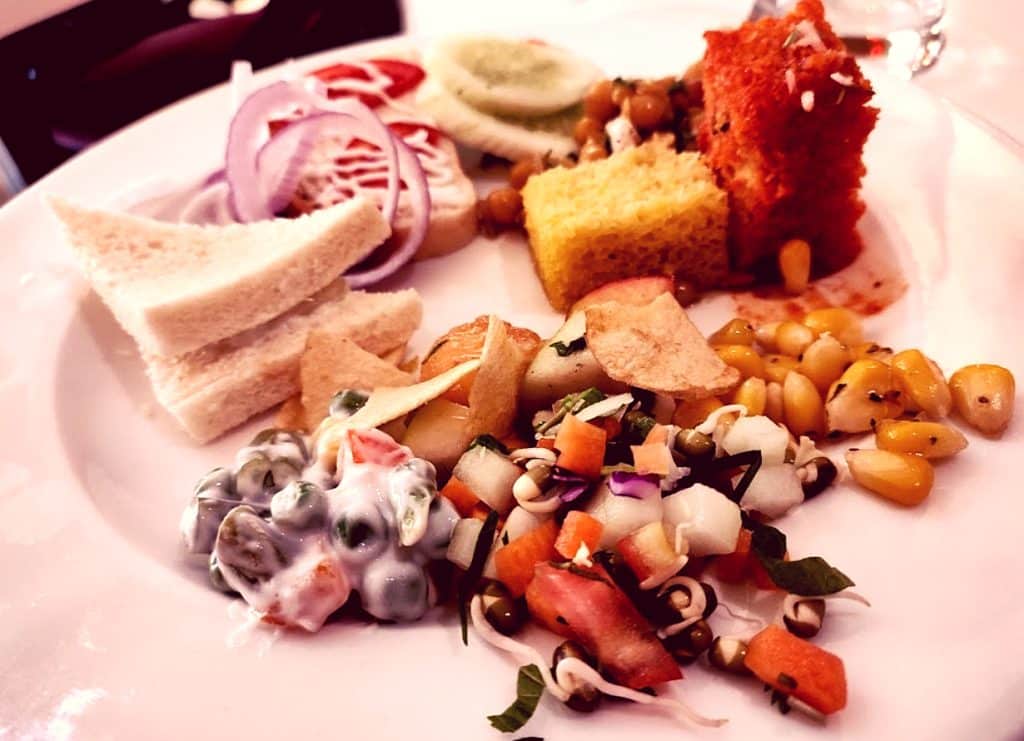 The meals, snacks, Indian sweets, and chaat at this family's favorite restaurant are guaranteed to make your mouth water. The restaurant may be most renowned for its delicious sweets, but its award-winning reputation should not make you overlook its substantial main courses.
The restaurant Bikanervala is known for its extensive menu of authentic Indian cuisine, which spans from appetizers to sweet finishes. Their menu also features a selection of classic Continental cuisine. Instead of ordering individual dishes, you can save time and money by using the restaurant's best vegetarian buffet.
You must try the Dal Makhani, Aloo Paratha, Chole Bhature, and Matar Kulcha at Bikanervala. In addition, delicious chaat and other Indian appetizers are a must-try on each trip to the restaurant.
Location: 6-3, 190/2, Rd Number 1, Prem Nagar, Banjara Hills, Hyderabad, Telangana 500034
Timings: 7:30 AM to 11 PM
TravelToday Ratings: 4.9/5
3. Chutneys
Chutneys, the best vegetarian restaurant in Jubilee Hills, has won the hearts of many thanks to its friendly staff and delectable menu. The restaurant serves various cuisines, including North Indian and Chinese, but South Indian specialties set it apart. So at Chutneys, you may also have a filling North Indian thali or a delicious South Indian thali.
A few must-orders at this eatery include the Pesarattu, Karam Dosa, Guntur Idli, and Filtered coffee. In addition, you will be pleasantly surprised by the variety of chutneys accompanying the South Indian dishes.
Location: 1133, 8-2-293/8, A/13, Rd Number 36, Jubilee Hills, Hyderabad, Telangana 500033
Timings: 7:00 AM to 11 PM
TravelToday Ratings: 4.8/5
4. Ohri's Jiva Imperia
Foodies all over the city are falling in love with this vegetarian eatery in Begumpet for the best vegetarian buffet. The vegetarian spread at Jiva Imperia is truly remarkable in terms of the breadth and depth of its diversity. Ohri's is a brand name for a restaurant that provides a variety of cuisines, including Continental, Gujarati, North Indian, Italian, and Rajasthani specialties. In addition, the restaurant's menu has a wide range of meals.
Ohri's Jiva Imperia, with its famous Banana Dosa, Chocolate Fountain, Methi Chaman, and pasta, has made a name for itself in the culinary landscape of Hyderabad. However, one of the most appealing aspects of the restaurant is the live counters, which serve delicious chaat and dosa varieties.
Location: 3rd block, White House, Greenlands Rd, Kundanbagh Colony, Begumpet, Hyderabad, Telangana 500016
Timings: 12 PM to 10:30 PM
TravelToday Ratings: 4.8/5
5. Tatva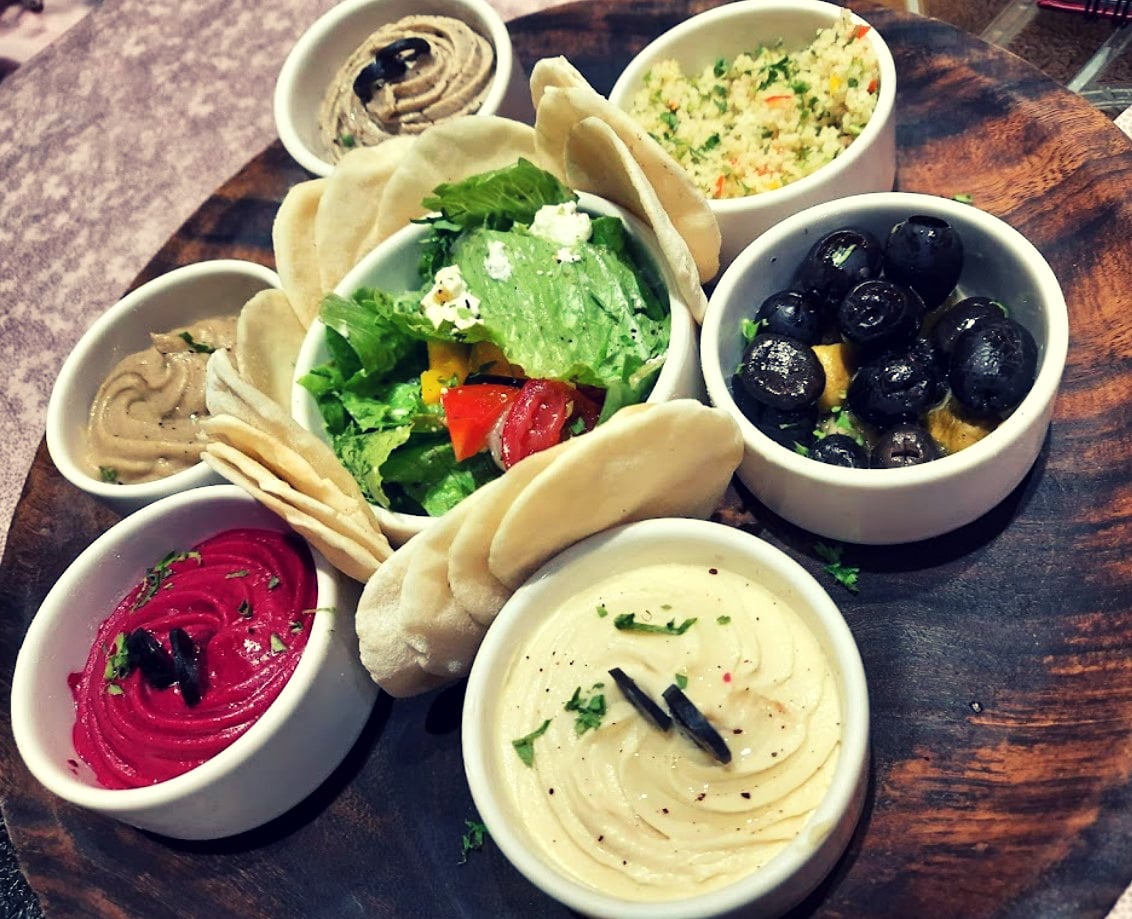 Tatva is known for its complex menu, which features only the finest cuisines worldwide. Some meals have been prepared in their original style, while others have been updated to provide a more exciting flavor experience. Some of the best dishes at Tavta are the kung pao lotus stem, malai broccoli, jalapenos poppers, sizzlers, and mocktails.
Tavta is an innovative eatery that offers more than your typical vegetarian dishes worldwide. Biryani, Galouti Kebab, and Shepherd's Pie, to name just a few, are just a few of the traditional meat dishes that have been cleverly adapted into their vegetarian equivalents. Beautiful eating at Tavta is complemented by its sumptuous decor, helpful staff, and relaxing atmosphere.
Location: Building, 1st Floor, S L Jubilee, 1215/A, Rd Number 36, Jubilee Hills, Hyderabad, Telangana 500033
Timings: 12 PM to 3:30 PM and 7:00 PM to 11:30 PM
TravelToday Ratings: 4.7/5
6. Little Italy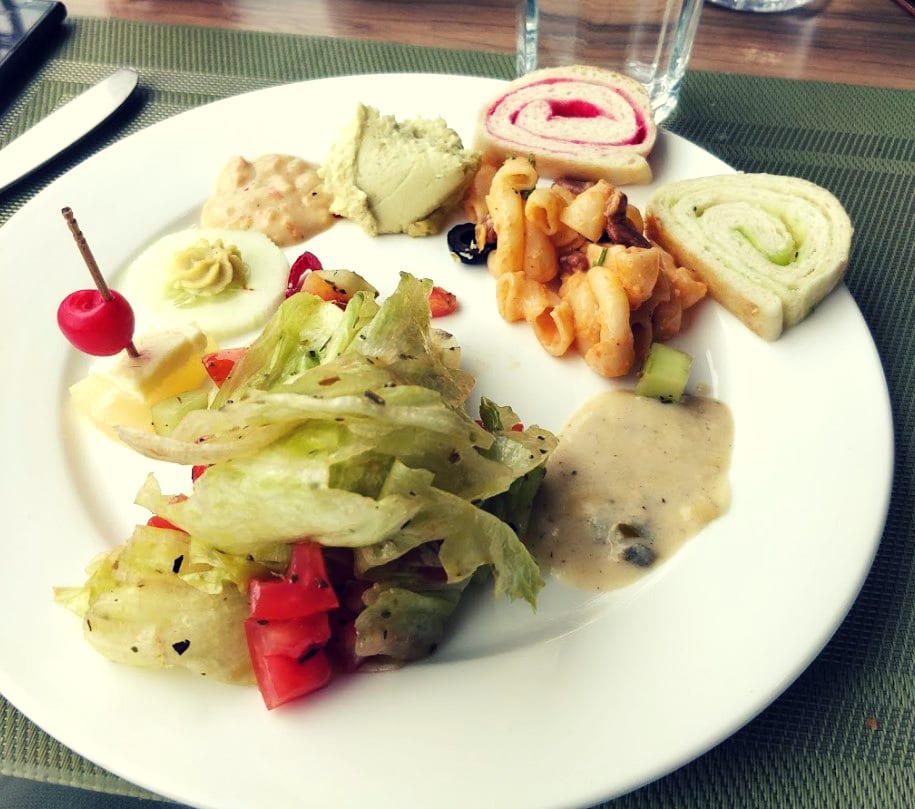 Since vegetarians cannot enjoy the wonderful flavor of traditional Italian non-vegetarian cuisine, Little Italy caters to their requirements uniquely. The menu of Little Italy, one of the finest best vegetarian restaurants in Hyderabad, has been carefully crafted to do more than tempt your taste buds with its vegetarian Italian dishes; it aims to win your heart, too.
In addition to India, four other nations have fallen in love with Little Italy after experiencing its welcoming atmosphere and delicious food. Little Italy is the parent company of several well-known restaurant concepts, including La Pizzeria, Akss, Tutto Bene, and Little Indian.
Location: 3rd Floor Aryon, F550, Road No. 92, behind apollo cradle, Jubilee Hills, Hyderabad, Telangana 500034
Timings: 12 PM to 3:00 PM and 7:00 PM to 11:00 PM
TravelToday Ratings: 4.7/5
7. Khandani Rajdhani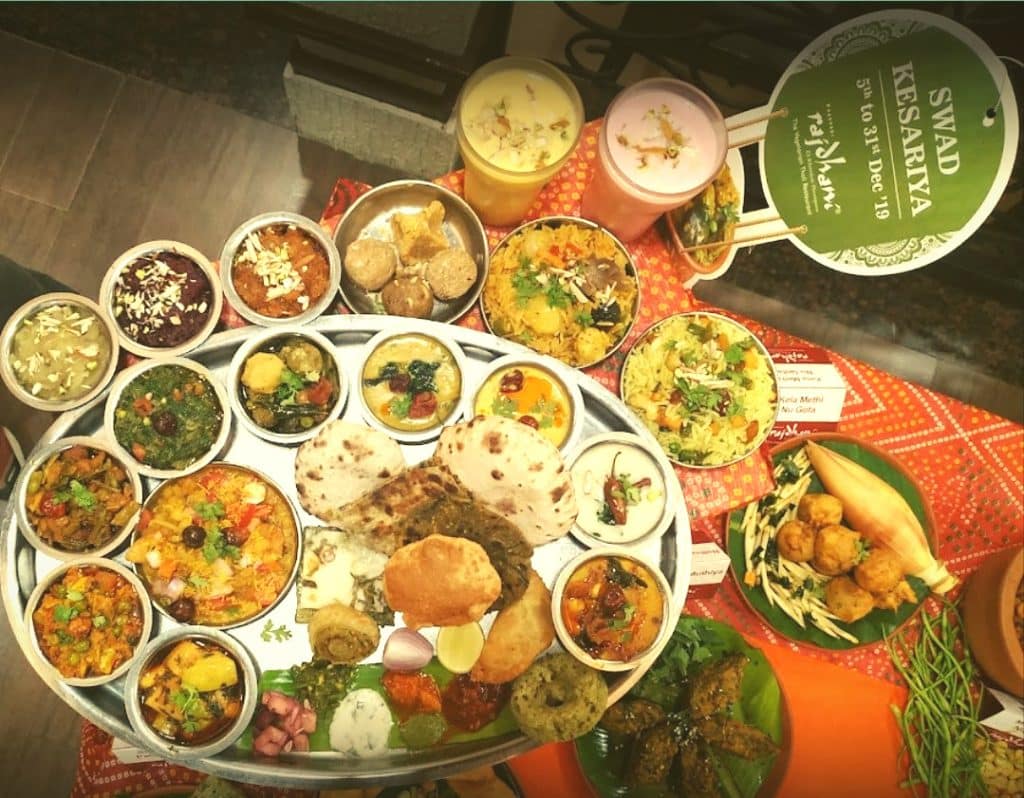 It has been providing delicious Indian thalis for 35 years, and today this restaurant chain has become famous. Khandani Rajdhani is known as one of the best vegetarian restaurants in India; it serves a thali that combines the best of Rajasthani and Gujarati cuisines to provide a unique and delicious dining experience. So, if you're looking for an excellent place to have a Rajasthani Thali in Hyderabad, you should consider Khandani Rajdhani. You will return to this restaurant because of its relaxing atmosphere, quick service, and delicious food.
The restaurant also has seasonal and holiday-themed menus like the Swad Kesariya, Rangeelo Rajasthan, and Vrat thali.
Location: Level 3, Nexus Mall, Kukatpally Housing Board Colony, Kukatpally, Hyderabad, Telangana 500072
Timings: 12 PM to 3:30 PM and 7:00 PM to 11:00 PM
TravelToday Ratings: 4.6/5
8. A'La Liberty
This classy eatery in Hyderabad is well-known for its varied menu, which includes both Indian and Continental meals, amongst other options. At A'La Liberty, you will have an experience that you will remember for a long time, thanks to the restaurant's friendly staff and delicious food.
At A'La Liberty, some of the most well-liked items on the menu are grilled sandwiches, pizzas, and American Ice-cream sodas. However, the Vegetarian Haleem is the most popular dish at this cutting-edge restaurant if you want an unforgettable food adventure.
Location: 3rd Floor, CyberGrub, Hitech City Main Rd, Opp to Mind space, Phase 2, HITEC City, Hyderabad, Telangana 500081
Timings: 12 PM to 3:30 PM and 7:00 PM to 10:30 PM
TravelToday Ratings: 4.6/5
9. Rotis
The vegetarian dishes at Rotis are known to be some of the best in the city, so it's no surprise that the restaurant is often packed. In addition, traditional Indian, Chinese, and Mexican meals are all represented on the restaurant's extensive menu. People visit from all over the city to enjoy the lovely atmosphere and excellent food at Rotis, primarily due to the restaurant's rapid service and stylish design.
The reasonable costs and large spreads at this best vegetarian buffet restaurant have attracted more diners. Desserts like Date Pancakes, Rabri with Fruits, and Fried Ice Cream are also typical. So please don't go without giving at least one of them a go.
Location: Plot No. 18, 2nd Floor, Hardhik Crown HUDA Techno Enclave, Opp. Cyber Pearl, Hitech City, Madhapur, Telangana 500081
Timings: 12 PM to 3:30 PM and 7:00 PM to 11:00 PM
TravelToday Ratings: 4.5/5
10. Smoky Pitara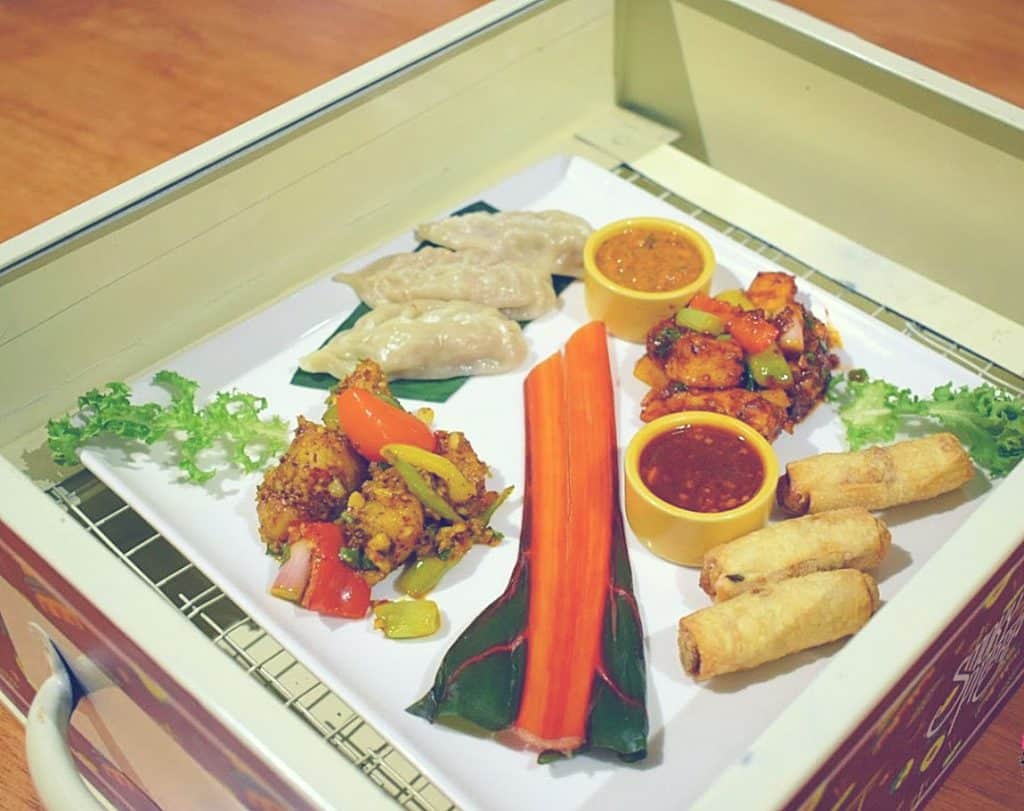 Smoky Pitara uses the idea of a mystery box, which in this case stands for the type of food, which is Indian, Chinese, or Continental. Each box can have about four dishes, which nearly two or three people can share. The star of the restaurant's menu is the Jain Pitara.
People keep returning to Smoky Pitara because it has nice decor, excellent service, and tasty food. Some of the most popular foods at Smoky Pitara are Spring Rolls, Paneer Chatpat, Paneer Tikka, Noodles, and Fried Ice-cream.
Location: 1217/A, Rd Number 36, opposite Jaguar showroom, Jubilee Hills, Hyderabad, Telangana 500033
Timings: 12 PM to 4:00 PM and 7:00 PM to 12:00 AM
TravelToday Ratings: 4.5/5
Conclusion
Your taste buds will be overwhelmed by the selection at any of the best vegetarian restaurants in Hyderabad that we've highlighted above. So you can get food in the city that will suit your tastes and budget.
Please let us know in the comments if you have tried any of the eateries mentioned above or if you know of any more pure vegetarian restaurants in Hyderabad that are worth visiting.
Image Source: Facebook and Instagram