10 Best Places in Hyderabad to Visit with Your Kids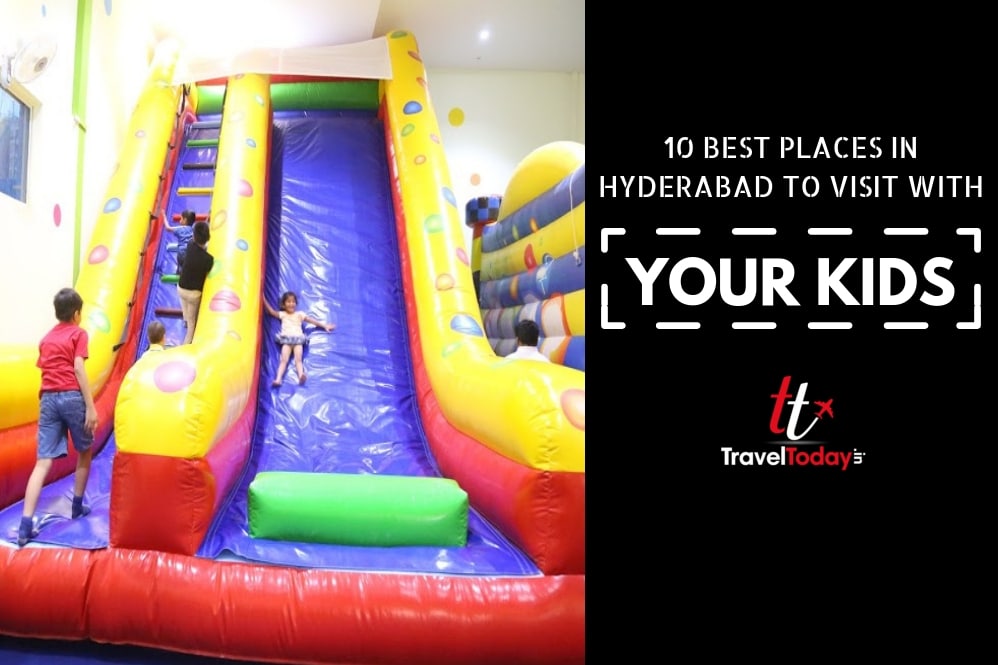 India, no doubt, is one of the world's most exotic locations. Balmy weather, rich culture fascinating history, and delicious food are the main highlights. And Hyderabad, the capital of Telangana, is perhaps one of the most visited cities in the country.
It is a common notion to believe that Hyderabad is only a desired destination for adventure seekers and history buffs. Yes, that is true; but did you know that you can even have a wonderful family vacation in Hyderabad too! The city offers a great diversity of interesting and fun places that will keep your kids busy and give you plenty to explore too.
Here are some great locations for you and your family to enjoy.
1. Ramoji Film City
This is a spectacular and one of the most popular tourist attractions in Hyderabad. According to the Guinness Book of World Records, Ramoji Film City is the world's biggest integrated film city and the largest film studio. With exciting sights and surprises at every corner, your kids will experience the magic and grandeur of Indian cinema.
The film city is located about 30 kilometers away from the city of Hyderabad and has countless film sets such as the Hollywood sign, London Street, Airport, hospitals, Japanese parks and different buildings.
The place offers great accommodation, guided tourists, fine dining and natural scenic beauty for the tourists.

Timings: The place remains open from 9:00 am to 8:00 pm.
Fees: The entry fee depends on the kind of tour package you choose.
Location: Anaspur Village, Ramoji Film City Main Road, Hayathnagar
2. The Jump Zone
Who says your kids cannot have fun when the weather gets warm in Hyderabad; just drive up the Jump Zone and enjoy its huge indoor play area. With inflatable climbing structures, slides, dance floors, toys to ride on and jumping castles the Jump Zone is one of the best places for kids in Hyderabad.
Timings: The Jump Zone allows kids from age 1-12 to play and it remains open from 11:00 am to 10:00 pm.
Location: Vittal Rao Nagar Road, Plot No. 21, Ghafoor Nagar
3. Snow World
If you and your kids love snow then Snow World is where you need to be. The best thing is that you can even enjoy the snow during summers; you can make a snowman, have snow fights with your kids, ride the ice cars, do some fun ice skating or even ice sledging; the place offers countless snow-packed activities. And when you get hungry you can grab a bite of some tasty food in the ice hotel.
If you are worried about the hygiene factor then don't because the snow in the Snow World is made from mineral water.
Fees: You have to pay an entry fee which is different for different age groups;
Students (below grade 10) – INR 250
Kids (height between 2 – 4 feet) – INR 250
Students (above grade 10) – INR 300
Adults (height between 4-6 feet) – INR 450
Timings: You can visit the Snow World anywhere between 11:00 am to 8:00 pm.
Location: Lower Tank Bund Road, Survey No. 54.
4. Jala Vihar Water Park
Kids love water and water games, especially in the summer that is when you are visiting Hyderabad you must add Jala Vihar Water Park to your itinerary. You and your kids can enjoy water slides, water rides, boat rides, and other fun water activities. If you do not want to get too wet, the park also has dry rides and an indoor game area.
The Jala Vihar Park also has a huge food court where you can enjoy delicious fast food and modern versions of street food in Hyderabad with your kids.
Timings: The Water Park remains open from 11:00 am to 7:00 pm.
Fee: The entry ticket ranges from INR 250 – INR 350; a few rides and activities will also charge you for a ticket, which usually costs between INR 30 – INR 50.
Location: 22/9, Hussain Sagar, Necklace Road, Khairatabad.
5. Nehru Zoological Park
Nehru Zoological Park is a great place to let your kids spend some quality time with different animals. With over 100 species, the Zoological Park houses beautiful animals such as Bengal Tiger, Asiatic Lion, Indian Elephant, Indian Rhino and antelopes etc.
This huge park also has a few safaris such as bear, lion and tiger safaris where you can see animals in their natural habitat. Other fun activities include elephant rides, train rides and the Dinosaur Park.
The Nehru Park also has a nice food court where you can sit and enjoy tasty food and drinks.
Timings: The park remains open from 8:30 am to 5:30 pm from Tuesday till Sunday; from July to March the park closes at 5:00 pm.
Fees: The entry ticket for a child costs about INR 10 and for adults, it is INR 20. Different rides and activities within the park also charge per person.
Location: Bahadurpura, NH 44, Hyderabad
6. The Sky Zone
The Sky Zone has a huge indoor trampoline park where you and your kids can do different activities and sports on trampolines. You can enjoy activities like trampoline basketball, dodgeball, warrior course, freestyle jumping and foam zone etc.
It is a great way to get your kids to move their muscles and do some exercise while having heap loads of fun.
Timings: The Sky Zone has different opening and closing timings throughout the week; however, it is generally open from 11:00 am to 9:00 pm.
Fees: The prices depend on the kind of activity you want to do.
Location: Shankarpalli Road, House No. 8-78
7. Lumbini Park
Lumbini Park is a beautiful urban park with a stunning landscape. The park has a simulated water tank where you can enjoy paddle boating, which is a great attraction for the visitors. You can take your boat to the beautiful huge Buddha statue in the middle of the water tank.
For those who love more adventure, you can enjoy speed boating and take a quick round of the lake.
Another great feature of the park is its music fountain, which creates a serene environment where you can have a great time with your kids. The place is a great spot to enjoy gorgeous Hyderabadi sunsets.
Timings: The park remains open from 9:00 am to 9:00 pm.
Fees: The entry ticket is INR 20 for adults; boat rides will cost you extra charges that are INR 40 for ferry boating and INR 50 for speed boating.
Location: opposite the new Secretariat gate in Khairabad.
8. Shilparamam Crafts Village
If you want your kids to see the traditional culture of Hyderabad then you need to visit Shilparamam. This crafts village not only preserves but conserves traditional and local crafts.
The village has different sections dedicated to different regions of India. You can visit its rural and rock museums and enjoy other recreational activities. You can also go for boating in the village.
Timings: The place remains open from 10:30 am to 8:30 pm.
Fees: The entry ticket is between INR 20 – INR 40 for adults.
Location: Jubilee Enclave, HITECH City, Madhapur Main Road
9. Runway 9
Runway 9 is a great place if you and your kids love physical activities and adventure. The place offers so many fun-packed activities that a one-day visit won't be enough. You can enjoy go-karting, archery, trampoline jumping, roller skating, Foose ball, air hockey, table tennis, rock climbing, shooting, children play area, laser combat, and a pool parlor.
The place also has a small restaurant where you can stop for a bite to eat.
Timings: Runway 9 remains open from 2:30 pm to 11:00 pm on weekdays and 11:00 am to 11:00 pm on weekends.
Fees: Ticket charges depend on the type of activity you want to go for.
Location: Medchal Road, Door No. 5-115, Mohan Reddy Commercial Complex.
10. Prasad IMAX
Prasad IMAX is an experience you won't forget; the centrally air-conditioned area offers a huge movie theatre and a multiplex with six screens. Prasad IMAX is more than just a cinema; it offers many activities that make it a complete recreational spot where you can bring your kids.
The place has a shopping mall, a huge food court and a fun factory (gaming zone) with more than 100 games. Your kids can have a great time in the mirror maze and 4D FX, which is a virtual reality show. 4D FX so far has attracted more than a million visitors.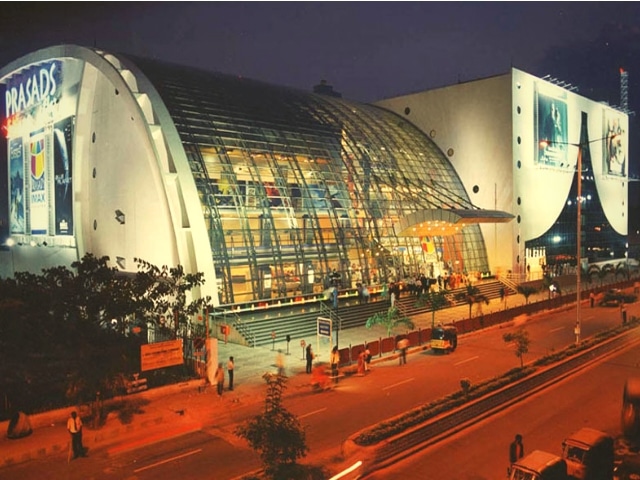 Timings: Prasad IMAX remains open from 10:00 am to 10:00 pm.
Location: LIC Division, IMAX Road
These are just ten amazing places Hyderabad offers that you can visit with your kids. There are many other options available that make this city a great spot for spending your family vacations. If there is a place where you have had a great experience, please share with us.